Quality • Craftsmanship • Expertise
Imagine your completed home remodeling project. Maybe it's a larger kitchen with better lighting, or new tiles and modern fixtures in your bathroom. Whatever the project, if you are ready to remodel your home and searching for a quality company to handle your remodel, you have come to the right place. A Nu Look Remodeling provides professional, organized, and friendly service to make sure your renovation project will be completed successfully and you are ecstatic about the results. We offer the very best value for pricing and superior workmanship on every job we do. We have had many happy clients put their trust in our abilities and feel a sense of security while having us in their homes, bringing their home improvement dreams to life.
Understanding your needs is first and foremost how we start and plan a project for your home. We ask a lot of questions about your project and how it will fit with your lifestyle. It's really all about you and what's going to fit within your budget and timeframe, matching the materials and approaches to your needs.
We stay on top of new processes, products, technologies, trends and techniques in the remodeling industry. Because of that, we have a good understanding of various ways we can solve your remodeling tasks and problems.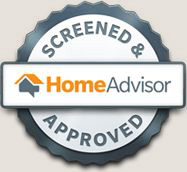 Once we understand what you want and how we'll approach it, we plan out your project so it goes smoothly: organizing all the materials, filing all the proper paperwork for permits and scheduling each phase of the project so we know how long it's going to take from start to finish.
We've already pre-screened and hand-selected the quality vendors we want to work with. We leverage their expertise, customer service and selection to ensure you are provided lots of choices for the best and most appropriate materials available for the job.
We can handle all types of home additions and remodeling, including major home repairs, kitchen remodels, bathroom remodels, room additions, custom deck construction and remodeling to make a home accessible for those with disabilities.
We provide home remodeling services all over the South Puget Sound area, including: Tacoma, Lakewood, Puyallup, Gig Harbor, Sumner, Auburn, Federal Way, Bonney Lake, Steilacoom, Milton and Graham Washington.
Call us today: 253.208.6871
Gallery
See all